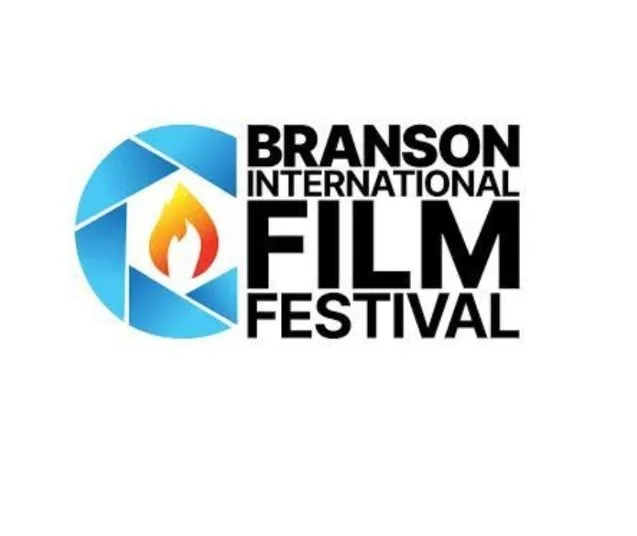 2022 Branson International Film Festival – There are still rooms available
Click to get your tickets to the event
2022 Branson International Film Festival
The Branson International Film Festival is celebrating its 5th anniversary in Branson MO at the Copeland Theatre at the Meadows
The mission of the Branson iFF Is to educate, equip, and empower filmmakers in the area of Story, Funding, Production, Distribution, while presenting quality films to the general public.
The artwork shown on the keepsake ticket is to celebrate the anniversary was submitted by Kris Newlin.  She is a registered-board certified art therapist who uses mixed media with her clients. As a licensed professional counselor, she understands that these past years have been a challenge for the entire world.
Kristin believes that art is what the world needs to pull it together rather than pull it apart. Her "Growing Together" work submitted is a camera lens with hands of all colors reaching towards the center. They represent different perspectives from the different people. Even though our stories are seen through a different lens, we can share our experience through art, such as film, and growing closer and stronger together.
Come and experience the festival in Branson.
There are still plenty of rooms available in Branson and our SmartTrip Tool helps you find lodging nearby the festival venue, plus driving directions, car rental, air tickets and so much more.  Make sure to check out the CONCIERGE tab and use it while you are at the event on your mobile.  And every trip that you take using this tool benefits the Christian Film Industry through the efforts of Branson IFF.
Join us to hear these speakers at the Branson International Film Festival 5th Anniversary event.
They include Ed Moncada, Jonna Kae Volz, JP Doc Johnston, Kevin and Sam Sorbo, Lucas Miles, Scott Brannan, Shannon Hawkins Wendt, Steven & Beth Zambo, Tina Gallo, Tonja Rene, Tricia Harmon and Wendy Smith.
How then shall they call on Him in whom they have not believed? And how shall they believe in Him of whom they have not heard? And how shall they hear without a preacher? And how shall they preach unless they are sent? As it is written:
     How beautiful are the feet of those who preach the gospel of peace, Who bring glad tidings of good things!"
Romans 10: 14-15
Your gift helps us empower others to continue moving forward with parables of hope that point the audience back to Jesus and Christian moral values.  See Fuel the Fire for more information.
The Branson International Film Festival is a non-profit organization in the state of Missouri (84-2943904) all donations are tax deductible.
If you book your trip through this site, your trip also benefits the Film Festival non-profit.