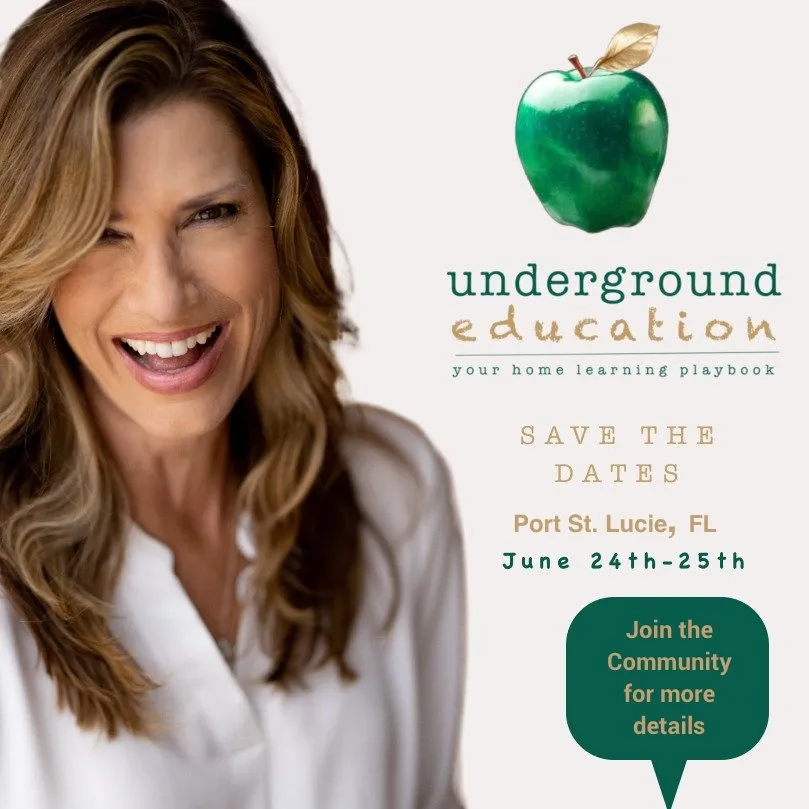 Sam Sorbo-Playbook for Home Learning Conference
SAM SORBO-Playbook for Home Learning Conference
Sam Sorbo-Playbook for Home Learning Conference presents a special opportunity for all the parents. Because it will help in Teaching your Children with the right Underground Education. So join the community to get equipped the right way for REAL Education.
VENUE
Port St. Lucie Community Center
EVENT
Friday June 24th 6-9pm & Saturday June 25th 9am-5pm
Port St. Lucie
Community Center
BUY TICKETS NOW!
Playbook for Home Learning Conference
Early bird specials are on a first come first served basis for MEMBERS of the Underground Education Community. So hurry up and see the link above to join because each paid attendee will get a Workshop Kit.  Teen and spouse rates are available to paid attendees if you are bringing family members with you.
As each paid attendee will receive a Workshop Kit. It will include a bag, an Underground Education Playbook and a pen.  Additional kits may be purchased in advance or at the door (with debit or credit card) for a surcharge of $20.
Friday June 24th 6-9pm   Saturday June 25th 9am-5pm
For information about the venue, click on the CONCIERGE tab on the SmartTrip planning tool.
And for more information about the event. JOIN THE COMMUNITY.
Plan Your Trip
The conference begins Friday night and then extends all day on Saturday. So think about making it a weekend getaway, finding a hotel room/condo/apartment nearby. Moreover, we guarantee the lowest available rates.  So you can securely book your lodging for Sam Sorbo event because you don;t have to spend a ton of time scouring the internet. Moreover, you can get driving directions and even rent a car or get airline tickets.
A new way to think about education.
Parents of Teens
Parents! You've got teens but they are skeptical of home learning? Enroll them in our Friday Night Take Flight for teens.
Are you a teenager who needs more information?
Do you feel smarter than your teachers?
Is what you learn in school a distraction from what's important?
Want to escape the shackles of public school?
Join us for Friday Night Take Flight – a fun evening hanging with other teens experienced in home education and more (stay tuned!).
Bring your questions!   Because home education is more fulfilling than you dare imagine. So get informed and equipped to take hold of your future.